09.11.2022
HARLEY Ricci Club uzyskał dyplom Championa Polski.
09.11.2022
RUS IRENE's SUN DREAMER uzyskał dyplom Championa Polski.
There are still: 1 black male and 1 black female available.
27.08.2021
On August 13, 2021
5 puppies were born in the kennel.
The bitch TRUE LOVE Ricci Club lives with her family.
10.06.2021
Black female TRUE LOVE Ricci Club is also available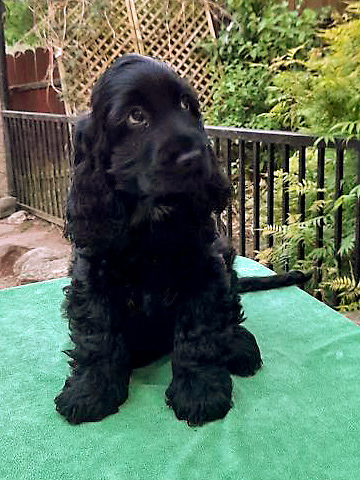 21.04.2021
current photos of puppies - litter "T"

TASTE OF HONEY Ricci Club - golden female

TENDER LOVE Ricci Club - black female

TOUCH OF HONEY Ricci Club - golden female

TRUE LOVE Ricci Club - black female
07.04.2021
On March 25/2021 puppies were born in our kennel.
four females: two gold and two black.
Litter "T"
All puppies are reserved.
31.03.2021
28.02.2021
Puppies 5 weeks old
All puppies are reserved
18.01.2021
Puppies were born in the breeding:
5 black females and 1 black male.
24.12.2020
03.10.2020
NDS Hunting Dogs Twardy Dół Sopot Club
RUS IRENE'S SUN DREAMER junior class:
got Best Junior and next II-place BIS Junior.
09.08.2020
I would like to inform that my PL.CH. BY BY BABY Ricci Club on IDS Lithuania Druskienniki 09.08.2020 gained CAC, CACIB, BOB and III BIG and with this winning she finished her INT.Champion title.
12.05.2020
Litter H
Puppies at the age of 6 weeks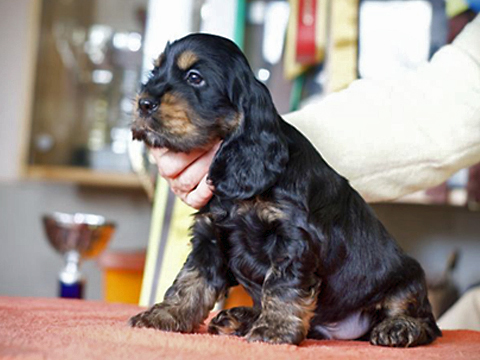 21.04.2020
Litter H
Puppies at the age of 4 weeks
10.04.2020

I present puppies Miot H / Litter H
02.04.2020
Nice me inform "We have puppies"
Thank you Jérôme Desmarchelier and Severine Cottebrune Lesage for allowing me to use your beautiful dog LUJESA SERGEANT PEPPER.
I present parents with pedigree of puppies, their photos will be soon .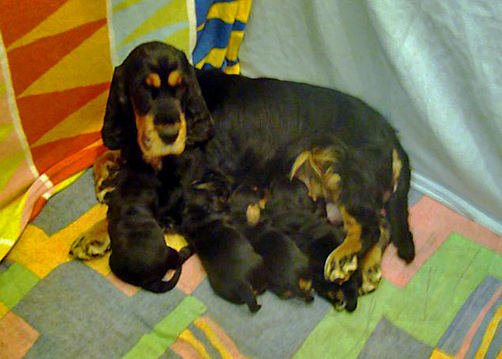 24.12.2019
06.10.2019
NDS, Nowy Dwór Mazowiecki
PL.CH. BY BY BABY Ricci Club - CWC, BOB, BOG,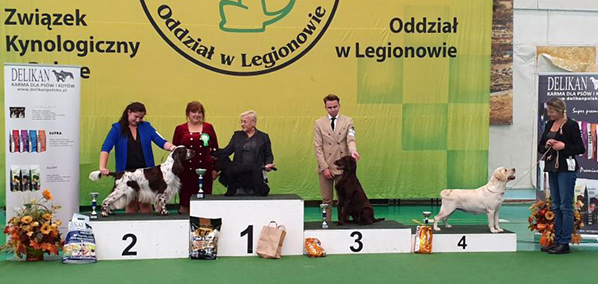 My nine months old ANGELINA Ricci Club - Junior Winner
under honourable judge Mrs. Jadwiga Konkiel.

Thank you very much Dear Judge for appreciated my both girls.

It was very nice day which I spent with my friends Grażyna Zielińska - her lovely American bitch DAKOTA z Zagłębia BOB,
and Dorota Zatonska - her beautiful dog MAGIC-REF Ricci Club BOS, in sooo friendly atmosphere.

Photos taken by Dorota Zatonska.
29.06.2019
Kilkenny, All Breed Championship Show
02.06.2019
ClubNational Dog Show, Ustka
12.05.2019
Club Show'19 in Moletai
12.05.2019
IDS Łódź
My lovely Junior Champion PL. BY BY BABY Ricci Club(INT.CH.multi CH.CLARAMAND ONCE AGAIN X PL.CH. EPI DEMI Of Merrily)

obtained CAC CACIB BOB and on the end BOG .

Thank you for honourably judge Mr. Leoš Jančík(BOB) and honourable judge Eeva Rautala(BIG)
20.04.2019
ECS Clubshow, Krasnojarsk
- "Koker Krasnoyara"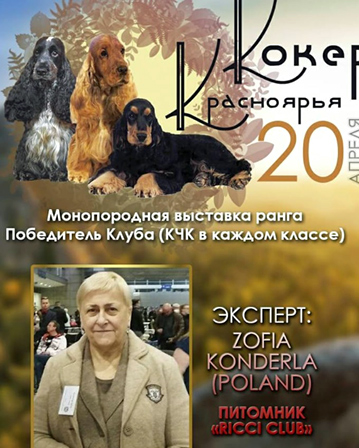 19.04.2019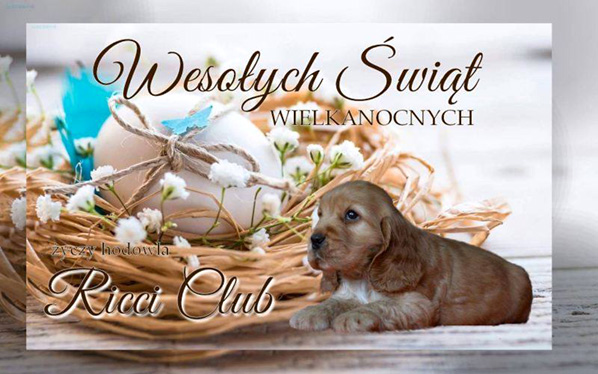 08.02.2019
Nice me present our ANGELINA and AMBER puppies six weeks old .
Their parents are :
INT.CH.Multi Champion CLARAMAND ONCE AGAIN
INT.CH.Multi Champion BLACK MAGIC WOMAN Ricci Club
ANGELINA Ricci Club

AMBER Ricci Club

13.12.2018
We have puppies
04.10.2015 International Dog Show in Rostock


Int.CH. PL.CH.LT.CH. RUS.CH. RKF.CH.
CLARAMAND ONCE AGAIN

VDH.CAC., Jagdspaniel Club CAC
CACIB, BOB

Judge: Ms Silke Warneke.

More pictures in section Shows.